Satisfaction guaranteed™ policy
At Kinds of Grace, we believe our customers come first.
If you're not 100% satisfied with your purchase we'll make it right.
In addition to our 1 year warranty, we gladly offer a refund and exchange policy.  Should you wish to return an item within the first 6 months for any reason:
Email wecare@kindsofgrace.com with order number and item photos
Return the items to the following address, by economy postal:

      Kinds of Grace Limited
      91 Stanhope St
      Malvern, Vic 3144
      Australia


Once received we'll provide an exchange or refund of your purchase (your choice)
We'll also provide a store credit as a thank you towards the cost of return shipping
We appreciate your support of our label and mission.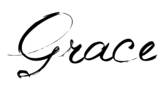 Warranty
In addition to the 6 months satisfaction guarantee above, our bags and accessories are covered by an additional 6 months warranty. ie- 12 months total. If during the additional period your item develops a problem, aside from that expected during normal wear and tear, we will gladly exchange at no cost to you the same or equivalent product, or provide a full refund of your purchase upon the return of the items using the above procedure. Please keep in mind that all our creations are handmade from vegan materials, and as such there are natural variations in each item, which give unique aspects to your purchase.


Modifications to orders
Before we process your order, typically within 1 business day, we're able to modify or cancel your purchase. To do so please contact us and let us know. After processing we're unable to as shipment process is underway. However rest assured, our 6 month Satisfaction guarantee above remains should you be unhappy with the items on arrival.